welded pipe SY5036-83 for Pressure fluid transfer

Home >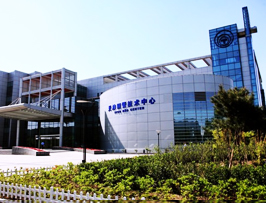 One of the Top 500 enterprises in China foreign trade
QCCO was approved as a member of "China Association for Contracting Projects Abroad "and granted a membership certificate on Sep 28,2005; "Credibility Rating AAA certificate in Foreign Trade" was granted to QCCO by China Shippers' Association

Product name: welded pipe
1. Standard: ANSI B36.10, ASME B36.10, DIN 1629, DIN 17175
2. Material: ASTM A53, ASTM A106, API 5L, Q235, 20#
3. Size: 1/2" to 48", ND: 15 to 1200
4. Wall Thickness: 2.11 - 59.54mm, SCH 10 to SCH 160, STD, XS, XXS
5. Length: 1 to 12 meters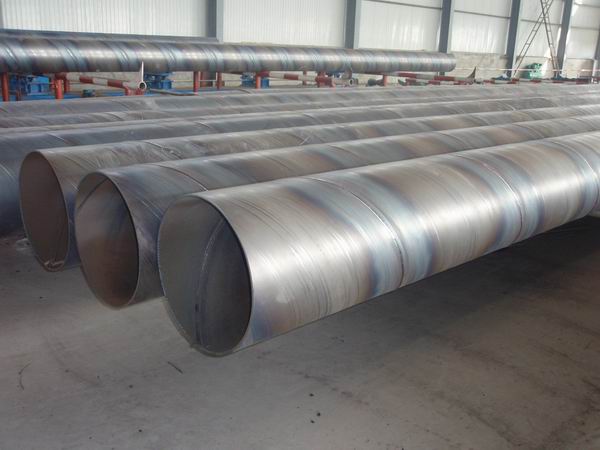 Pressure fluid transfer characteristics of spiral submerged arc welded pipe (SY5036-83)
) Raw material strip roll, wire, flux. Must go through a rigorous physical and chemical testing before investing.
(2) strip head and tail docking, single-wire or double wire submerged arc welding, automatic submerged arc welding and rolled into a steel pipe.
(3) forming the strip after the leveler, cutting edge, planing, surface cleaning conveyor and I crimping.
(4) the use of electric contact pressure gauge to control both sides of the conveyor pressure cylinder pressure to ensure the smooth delivery of the strip.
(5) using roll forming outside the control or internal control.
(6) adopted the weld gap control device to ensure the weld gap to meet the welding requirements, pipe diameter, the amount of the wrong side and the weld gap have been strictly controlled.
(7) within of welding and outside welding are used by the U.S. Lincoln welding machine for single-wire or double wire submerged arc welding, stable welding specifications.
(8) finished welding the weld through online continuous ultrasonic auto-injury instrument check to ensure that the coverage of non-destructive testing of 100% of the spiral weld. If defective, automatic alarm and spraying tag, production workers and so adjusting the process parameters at any time, to eliminate defects in a timely manner.
(9) by air plasma cutting machine to cut the pipe into a single root.
(10) cut into a single steel pipe, the first three of each batch of steel pipes to conduct strict inspection system, the check weld mechanical properties, chemical composition, fused condition, steel pipe surface quality as well as through NDT inspection to ensure that the process of the pipe qualified to put into production.
Weld (11) marked the site of continuous sonic flaw detection, the manual ultrasonic and X-ray review such as defective after repaired again after the non-destructive testing, until the confirmation of the defect has been eliminated.
(12) strip butt weld, and intersect the D-type connector with spiral weld where the tube, all through the X-ray television or film examination.
(13) each pipe after hydrostatic test pressure radial seal. The test pressure and time by the steel pipe pressure microcomputer detection device strictly controlled. The test parameters are automatically printed record.
(14) pipe end machining, so accurate control of the verticality of the end face, bevel and blunt edge.
SAW pipe characteristics: Longitudinal production process is simple, high production efficiency, low cost, and rapid development. The strength of the spiral welded pipe is generally higher than longitudinally welded pipes, can narrow the billet production of large diameter welded pipe, billet production of different diameters of the same width of the welded pipe can also be used. However, compared with the same length as the straight seam pipe, the increase in length of the weld 30 to 100%, and a lower production speed. Therefore, most of the smaller caliber welded pipe straight seam welded, spiral welded large diameter pipe they use
The SAW pipe Standard Classification: pressure transmission fluid spiral submerged arc welded pipe (SY5036-83) is mainly used to transport oil, natural gas pipeline; pressure transmission fluid with spiral seam high frequency welded steel pipe (SY5038-83 ), high frequency welding lap welding method for pressure fluid transfer frequency welding spiral seam steel pipe. Pressure steel capacity, good plasticity, easy welding and machining molding; generally low pressure liquid delivery spiral submerged arc welded pipe (SY5037-83), using double-sided automatic submerged arc welding by one side into the legal system for water, general low pressure liquid delivery of gas, air and steam submerged arc welded pipe
下一篇:The flexural strength and the relationship of the steel pipe