A178 ERW STEEL PIPE, SA178 CARBON STEEL BOILER PIPE

Home >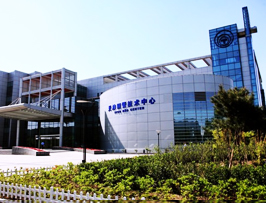 One of the Top 500 enterprises in China foreign trade
QCCO was approved as a member of "China Association for Contracting Projects Abroad "and granted a membership certificate on Sep 28,2005; "Credibility Rating AAA certificate in Foreign Trade" was granted to QCCO by China Shippers' Association

This standard is issued under the fixed designation A 178/A 178M; the number immediately following the designation indicates the year of original adoption or, in the case of revision, the year of last revision.
O.D:21.3-508mm
W.T:1.4-18mm
SA178 and A178 Carbon steel ERW pipes
QCCO STEEL Pipe Co., Ltd was established in July 1990 with registered capital of RMB570,890,000. Our company covers an area of 86,580 square meters. Our annual production capacity is 800,000 tons of steel pipes in different specifications. We are professionally engaged in manufacturing and exporting seamless steel pipe and ERW pipes, especially in casing pipe, line pipe, structural steel pipe and steel pipe for liquid service etc.
1.1 This specification covers minimum-wall-thickness, ERW PIPEs made of carbon steel and carbon-manganese steel intended for use as boiler PIPEs, boiler flues, superheater flues, and safe ends.
NOTE 1 Α Type C and D PIPEs are not suitable for safe-ending for forge welding.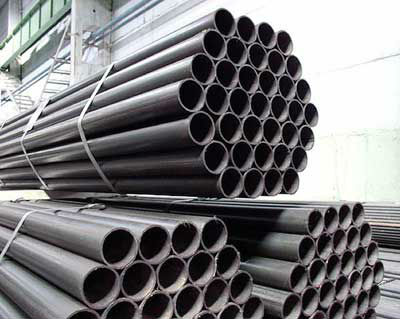 1.2 The tubing sizes and thickness usually furnished to this specification are 1/2 to 5 in.
[12.7 to 127 mm] in outside diameter and 0.035 to 0.320 in. [0.9 to 8.1 mm], inclusive, in minimum wall thickness. Tubing having other dimensions may be furnished, provided such PIPEs comply with all other requirements of this specification.
1.3 Mechanical property requirements do not apply to tubing smaller than 1/8 in. [3.2 mm] in inside diameter or 0.015 in. [0.4 mm] in thickness.
1.4 When these products are to be used in applications conforming to ISO Recommendations for Boiler Construction the requirements of this Specification A 520 shall supplement and supersede the requirements of this specification.
1.5 The values stated in either inch-pound units or SI units are to be regarded separately as standard. W within the text, the SI units are shown in brackets. The values stated in each system are not exact equivalents; therefore, each system must b used independently of the other. Combining values from the two systems may result in nonconformance with the specification. The inch-pound units shall apply unless the "M" designation of this specified in the order.
ASTM Standard

UNSNO.

KOREA/JAPANES

GERMAN

BRITISH

FRENCH

ITALIAN

KS/JIS

Symbol

KS/JIS

Number

Remarks

DIN

Type

DIN

Number

Material

Number

Remarks

B.S

Number

B.S

Grade

Remarks

AFNOR

Type

NF

Number

Remarks

UNI

Type

UNI

Number

Remarks

A 178 C-Steel ERW Boiler

Pipe

GradeA

K01200

STBH 340

/STB35

D3563 /

G3461

St37.8

17177

1.0315

(7)

3059

ERW

320

(3)

(3)

GradeC

K03503

SHBH 410

/STB42

D3563 /

G3461

St42.8

17177

1.0498

(7)

(3)

(3)
JIS

ASTM

BS

DIN

NF

ISO

 

Index

 

Number

Standard

 

Number

 

Grade

 

Type

Standard

 

Number

 

Grade

 

Type

Standard

 

Number

 

Grade

 

Type

Standard

 

Number

 

Grade

 

Type

Standard

 

Number

 

Grade

 

Type

Standard

 

Number

 

Grade

 

Type

G3461

STB340

C

A161

LC

C

3059

HFS320

C

 

 

 

A49-245

TS34e

C

 

 

 

C010

 

(STB35)

 

A192

-

C

"

CFS320

C

 

 

 

"

TS34c

C

 

 

 

 

 

 

 

A226

-

C

"

ERW320

C

 

 

 

 

 

 

 

 

 

 

 

 

 

A556

GrA2

C

"

CEW320

C

 

 

 

 

 

 

 

 

 

 

 

 

 

A557

GrA2

C

"

S1360

C

 

 

 

 

 

 

 

 

 

 

 

 

 

 

 

 

"

S2360

C

 

 

 

 

 

 

 

 

 

 

 

 

 

 

 

 

"

ERW 360

C

 

 

 

 

 

 

 

 

 

 

 

 

 

 

 

 

"

CEW360

C

 

 

 

 

 

 

 

 

 

 

 

 

 

 

 

 

3606

ERW320

C

 

 

 

 

 

 

 

 

 

 

 

 

 

 

 

 

"

CEW320

C

 

 

 

 

 

 

 

 

 

 

 

 

 

 

 

 

"

CFS320

C

 

 

 

 

 

 

 

 

 

 

 

STB410

C

A179

GrC

C

3059

S1440

C

17175

St45.8

C

A49-213

TU42c

C

2604/2

TS9H

C

 

 

(STB42)

 

A210

GrA1

C

"

S2440

C

17177

St42.8

C

A49-215

TU42c

C

"

TW9H

C

 

 

 

 

A556

GrB2

C

"

ERW 440

C

 

 

 

A49-243

TS42c

 

 

 

 

 

 

 

 

A557

GrB2

C

"

CEW 440

C

 

 

 

A49-245

TS42c

 

 

 

 

 

 

 

 

 

 

 

3602

HFS410

C

 

 

 

"

TS42c

 

 

 

 

 

 

 

 

 

 

 

"

CFS410

C

 

 

 

 

 

 

 

 

 

 

 

 

 

 

 

 

"

ERW 410

C

 

 

 

 

 

 

 

 

 

 

 

 

 

 

 

 

"

CEW 410

C

 

 

 

 

 

 

 

 

 

 

 

 

 

 

 

 

3606

ERW 440

C

 

 

 

 

 

 

 

 

 

 

 

 

 

 

 

 

"

CEW 440

C

 

 

 

 

 

 

 

 

 

 

 

 

 

 

 

 

"

CFS440

C

 

 

 

 

 

 

 

 

 

 

STB510

C

 

 

 

 

 

 

C

17175

19Mn5

C

A49-213

TU52C

C

2604/2

TS18

C

 

(STB52)

 

 

 

 

 

 

 

C

 

 

 

A49-248

TU52C

C

 

 

 

 
上一篇:EN 10305-4:2003 Seamless pipe & Manufacturing process