thickwall carton seamless steel pipe,thickwall carton seamle

Home >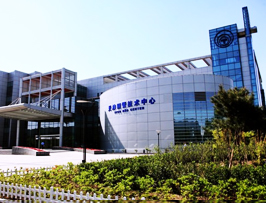 One of the Top 500 enterprises in China foreign trade
QCCO was approved as a member of "China Association for Contracting Projects Abroad "and granted a membership certificate on Sep 28,2005; "Credibility Rating AAA certificate in Foreign Trade" was granted to QCCO by China Shippers' Association

thickwall carton seamless steel pipe
wt:10-80mm
od:17-245mm
special design according to your requirment
Thickwall carton seamless steel pipe
Drill pipe
||
Thick wall steel pipe
Pipe fittings
OCTG
Black Steel Pipe
|
this tube is mainly applied to petroleum and gas long-distance transportation,as well as industrial and civilian liquid transportation.
Steel Pipe Manufacturing Co.,Ltd,established in 1993,is a professional steel pipe manufacturer.The company takes up 98,000m2 and Its building area is up to 36,000 m2 . There are 488 employees in the company and among them 38 people got high professional posts. The total assets can reach up to RMB3.6 million.
The company now holds one φ140-φ381 middle straight seam steel pipe production line and four production lines ofφ219-φ2032 bifilar double-side spiral welding pipes with submerged arcs. The annual production capacity is of 380,000 tons of different specifications and the annual output amounts to RMB1.2 billion. It has imported Lincoin auto-welding equipments from the USA and advanced steel pipes production equipments from Germany which are of specific characteristic both in workmanship and technology. Thus makes it easy to produce qualified steel pipes of Q235,Q345 and X42-×70 grades according to the standards of petroleum industry, national regulations and the API spec 5Lstandards of American Petroleum ,coal gas, natural gas. Heat power. Etc.
In order to provide in time service for customers, the Sales department carries out a 24-hour-operation system including sales, payment collecting, bills issuing and goods delivering service. The company has purchased 2 gantry cranes and 4 automobile cranes with a maximum capacity of 35 toms. The company has its own transport team that consists of 158 big lorries, so that the steel pipes can be delivered to the destination in time.
The company has passed ISO 9002 and API attestation by American Petroleum Institute and was authorized to use its symbol. At the same time, the company has achieved the Environment/Security Certificate which elevated its administration standards and which enabled the company to obtain the pass to the overseas market.
"To provide with high quality product for engineering and provide customers with good service" is Xinyuan`s firm norm and Xinyuanis making great effort to create a prosperous future together with its customers and business friends all over the world.

Structural Steel Pipe
|
steel pipe schedule
|
Alloy pipe
ERW pipe
,
ERW
,
Carton machine
上一篇:SSAW API5L/API5CT carbon steel pipe
下一篇:carbon seamless steel pipe wall-thick big out diameter manuf