ERW carbon steel pipeline

Home >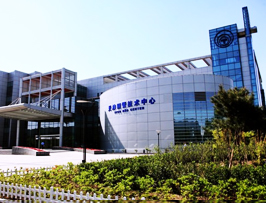 One of the Top 500 enterprises in China foreign trade
QCCO was approved as a member of "China Association for Contracting Projects Abroad "and granted a membership certificate on Sep 28,2005; "Credibility Rating AAA certificate in Foreign Trade" was granted to QCCO by China Shippers' Association

ERW carbon steel pipeline
ends: plain
application:liquid delivery, such as water, gas, and oil.
1. ERW carbon steel pipeline
2.Size:
wall thickness: 6-30mm
outer diameter: 219-600mm
length: according to customer's requirements
3.standard:
BS 1387, BS EN10296, BS EN10297, BS EN10217, BS EN10219,ASTM A53-2007,
ASTM A252-1998, IN 3474-2008, DIN 1626,
4.Usage:
strong vertical and horizontal supporting force.
5.Technique:
Electronic Resistance Welded( ERW)
6.Coating:
Epoxy powder. 3PE. FBE. galvanized.
oil, painter black or color. zinc, copper.
7.Ends:
beveled, Plain
8.Package:
in bundle with steel strips . If steel pipe piles are big out diameter, packing in bulk.
wrapped in waterproof pepper or plastic plugs in both ends.
9.Advantage:
stable joint and easy adjustment of pile length .
convenient transport, easy handling and mass supply of steel pipe of consistent quality.
10.Test:
Chemical component analysis
Technical properties.(flattening test .bending test, blow test .impact test)
Exterior size inspection.
hydrostatic test
x-ray test

Drill pipe||
Thick wall steel pipe
Pipe fittings
OCTG
Black Steel Pipe
|
Structural Steel Pipe
|
steel pipe schedule
|
上一篇:ASTMA53GRB SAW welded steel pipe