ASTM A333 Grade 6 pipe,A333 Gr.6 - Alloy pipe

Home >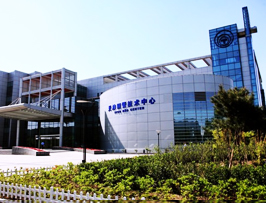 One of the Top 500 enterprises in China foreign trade
QCCO was approved as a member of "China Association for Contracting Projects Abroad "and granted a membership certificate on Sep 28,2005; "Credibility Rating AAA certificate in Foreign Trade" was granted to QCCO by China Shippers' Association

When Grade 6 is ordered under this specification, the supply of an alloy grade requires the addition of any element other than those listed for the ordered grade is not permitted. The addition of elements required for de-oxidation of the steel is permitted on Mechanical Requirements, Tensile Requirements etc.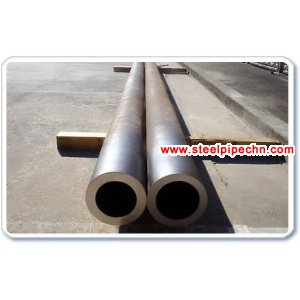 A333 (Low Temp) Grade 1/6 Seamless Pipe
Outer Dimensions: 19.05mm – 114.3mm
Wall Thickness:2.0mm – 14 mm
Length: max 16000mm
ASTM A333 Grade6 is the specification that covers average quantity of seamless and welded carbon and alloy steel pipe used at low temperatures.
Application: Seamless and Welded Steel Pipe for Low-Temperature Service.
Steel grade: ASTM A333 Grade 6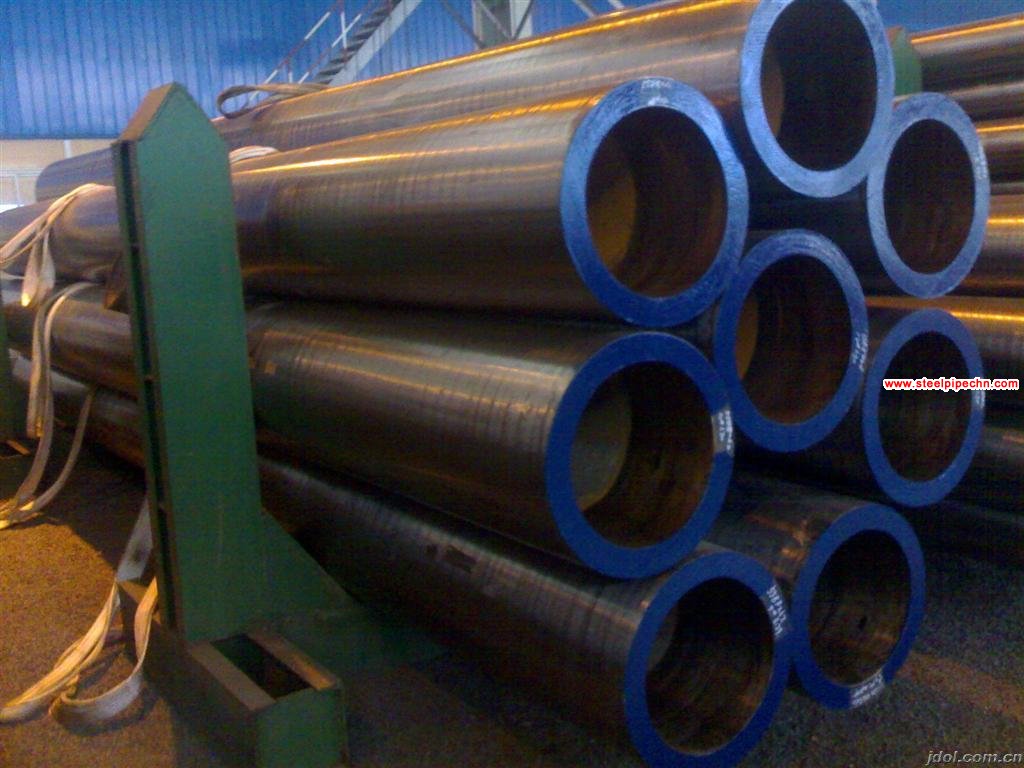 ASTM A333 Grade 6
MECHANICAL REQUIREMENTS
ELEMENT
COMPOSITION, %
C, Max
0.30
Mn
0.29-1.06
P,Max
0.03
S, Max
0.03
Si, Min
Si, Min
A For each reduction of 0.01% carbon below 0.30%, an increase of 0.05% manganese above 1.06% would be permitted to a maximum of 1.35% manganese.
TENSILE REQUIREMENTS
ELONGATION
psi
Mpa
L
T
Y.S,min
35 000
240
22
12
T.S,min
60 000
415
Stress Relieving of Test Pieces
Metal Temperature
°F
°C
5
600
1050
565
1000
540
Packing: Bare packing/bundle packing/crate packing/wooden protection at the both sides of tubes and suitably protected for sea-worthly delivery or as requested.
Inspection and Test: Chemical Composition Inspection, Mechanical Properties Test(Tensile Strength,Yield Strength, Elongation, Flaring, Flattening, Bending, Hardness, Impact Test), Surface and Dimension Test,No-destructive Test, Hydrostatic Test.
Surface treatment: Oil-dip, Varnish, Passivation, Phosphating, Shot Blasting.
上一篇:EN 10305-1 Pipe,GB3639,Mechanical Seamless Pipe