ASTM A335 Alloy tube ,ASME SA335 Alloy steel pipe

Home >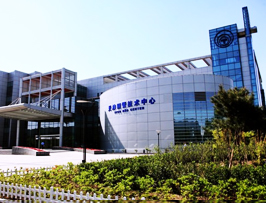 One of the Top 500 enterprises in China foreign trade
QCCO was approved as a member of "China Association for Contracting Projects Abroad "and granted a membership certificate on Sep 28,2005; "Credibility Rating AAA certificate in Foreign Trade" was granted to QCCO by China Shippers' Association

The benefits of alloy steel pipe include its tensile strength, yield strength, fatigue resistance, toughness, and wear resistance. As suppliers of alloy steel seamless and welded pipe, QCCO Steel Supply specializes in "chrome moly" piping used extensively in power plants throughout the world. Our wide selection of SA335 pipe is available in grades P5, P9, P11, P22, and P91.
ASTM SA335 Alloy Steel Tubes
Size (mm): O.D.: 28-168; W.T.: 2∼30; L: max 12000
Description:
★ Standards: ASTM A335 (ASME SA335)
★ Applications: Wide applications for high temperature services in boilers, superheaters and heat exchangers etc.
★ Specifications: Diameter 320 to 127 mm; Thickness: 0.4 to 12.7 mm;Length: 6 m and above; and other specifications for different customers requirements.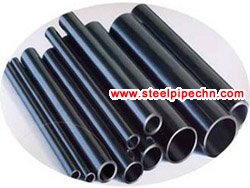 Features Specifications:
Standard
Steel Code
Tensile Strength (MPa)
Yield Strength (MPa)
Elongation Percentage(%)
Impact Power(J)
Rigidity
ASME SA335
SA335 P11
≥415
≥205
≥22
≥35
≤163HB
SA335 P12
≥415
≥220
≥22
≥35
≤163HB
SA335 P22
≥415
≥205
≥22
≥35
≤163HB
SA335 P5
≥415
≥205
≥22
≥35
≤187HB
SA335 P91
585∼760
≥415
≥20
≥35
≤250HB
SA335 P92
≥620
≥440
≥20
≥35
≤250HB
Chemical Components:
Standard
Steel Code
Chemical Component(%)
C
Si
Mn
P
S
Cr
Mo
Cu
Ni
V
Al
W
Nb
N
ASME SA335
SA335 P11

0.05∼

0.15

0.50∼

1.0

0.30∼

0.60

≤

0.030

≤0.030

1.00

∼1.50

0.50

∼1.00

SA335 P12

0.05∼

0.15

≤0.50

0.30∼

0.61

≤

0.030

≤0.030

0.80

∼1.25

0.44

∼0.65

SA335 P22

0.05∼

0.15

≤0.50

0.30∼

0.60

≤

0.030

≤0.030

1.90

∼2.60

0.87

∼1.13

SA335 P5
≤0.15
≤0.50

0.30∼

0.60

≤

0.030

≤0.030

4.00/

6.00

0.45/

0.65

SA335 P91

0.08∼

0.12

0.20∼

0.50

0.30∼

0.60

≤

0.020

≤0.010

8.00

∼9.50

0.85

∼1.05

≤

0.40

0.18∼

0.25

≤

0.015

0.06∼

0.10

0.03∼

0.07

SA335 P92

0.07∼

0.13

≤0.50

0.30∼

0.60

≤

0.020

≤0.010

8.50

∼9.50

0.30

∼0.60

B0.001 0.006

≤

0.40

0.15∼

0.25

≤

0.015

1.50∼

2.00

0.04∼

0.09

0.03∼

0.07

Dimensional Tolerances:
Type of Steel Pipes
OD(D)
WT(S)
Cold Drawn Steel Pipe
OD(mm)
Tolerance (mm)
Wall Thickness(mm)
Tolerance (mm)
>30∼50
±0.3
>3∼20
±10%
>114∼159
±0.8%
≤30
±10%
>159∼219
±1.0%
Hot Rolled Steel Pipe
>219∼457
±1.0%
≤20
+10%,-12.5%
>20∼40
+10%,-10%
上一篇:BS1387 Carbon steel Galvanized Pipe