30CrMoV9 alloy steel pipe

Home >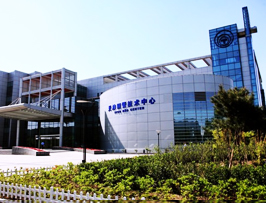 One of the Top 500 enterprises in China foreign trade
QCCO was approved as a member of "China Association for Contracting Projects Abroad "and granted a membership certificate on Sep 28,2005; "Credibility Rating AAA certificate in Foreign Trade" was granted to QCCO by China Shippers' Association

30CrMoV9 alloy steel pipe
W.T:0.1mm~36mm
O.D:16mm~720mm
Our purpose:reputation first,high quality,low price
We have all kinds of 30CrMoV9 alloy steel pipe.welding steel pipe
We are professional in selling industrial pipes and pipe fittings of variours materials including carbon steel,alloy steel and stainless steel,the standard are BS,GB,ASTM,JIS,DIN,SY.We have successfully passed ISO9001 and API certification.
The detailed specification of 30CrMoV9 alloy steel pipe. Drill pipe|
Length

5.8m~12m

Standard

GB,ASTM,JISSeamless steel pipe

Technique

Hot rolled,cold drawn

Material

Cr5Mo(P5,STFA25,T5),15CrMo(P11,P12,STFA22),13CrMo44,12Cr1MoV,P22

(10CrMo910),T91,P9,T9,Wb36Alloy pipe

Wall thickness

0.1mm-36mm

Outer Diameter

16mm-720mmAPI pipe

Usage

High pressure,high/low temperature,corrosion,industries of petroleum,chemical engineering,electric power,boiler.
If you are interested in our product,please contact us.