Circular Hollow Section - ERW pipe,seamless and welded pipe

Home >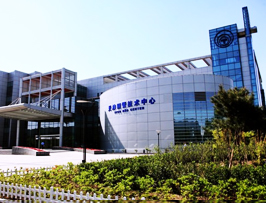 One of the Top 500 enterprises in China foreign trade
QCCO was approved as a member of "China Association for Contracting Projects Abroad "and granted a membership certificate on Sep 28,2005; "Credibility Rating AAA certificate in Foreign Trade" was granted to QCCO by China Shippers' Association

Circular Hollow Section - ERW pipe,seamless and welded pipe
The standard that regulates standard weight, extra strong and double extra strong steel pipe for general use.
This specification covers carbon steel pipe for high-temperature service. These pipes are suitable for welding, bending, flanging, and similar forming operations.
CW/ERW Pipe (Continuous Weld/Electric Resistance Welded)
Pipe made from strips of hot-rolled steel which are passed through forming rolls and welded. While seamless pipe is traditionally stronger and more expensive than comparable ERW pipe.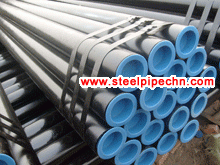 Full Specification for Seamless Pipe:
1. Material:
Carbon Steel, Alloy Steel, Stainless Steel, Alloy(Non-Ferrous)
2. Size Range:
1/2 ~ 24"(DN15 ~ DN 600)
3. Wall Thickness:
SCH10, SCH20, SCH30, STD, SCH40, SCH60, SCH XS, SCH80, SCH100,
SCH120, SCH140, SCH160, SCH XXS, SCH10S, SCH20S, SCH40S, SCH80S
4. Standards:
ASTM A53, ASTM A106, ASTM A333M, API 5L, ASTM A692, ASTM A519, SAE J524, BS 3059,
BS 3061, DIN 1629, DIN2391, DIN17175, JIS G3454, JIS G3456, JIS G3461, JIS G3460, JIS G3458
ASTM A213, ASTM A268, ASTM A312, ASTM A376, ASTM A789, JIS3448, JIS3459
Fabrication Process
The "seamless" fabrication process follows several steps, depending on the applicable material specification.
These steps typically include (a) a forging is heated to white temperature, (b) the white-hot ingot is forged and
elongated into cylindrical bars, (c) the white-hot bars are pierced and sized to the right diameter and thickness,
(d) the pipe is hydrotested, (e) mechanical properties are verified against the material and procurement order
specifications, (f) the ends are beveled or threaded, and (g) the pipe is cleaned, marked, and readied for
shipment.