ISO and SGS welded stainless steel tube

Home >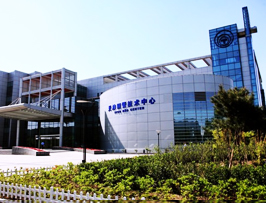 One of the Top 500 enterprises in China foreign trade
QCCO was approved as a member of "China Association for Contracting Projects Abroad "and granted a membership certificate on Sep 28,2005; "Credibility Rating AAA certificate in Foreign Trade" was granted to QCCO by China Shippers' Association

ISO and SGS welded stainless steel tube
Specifications
stainless steel tube
1)ASTM/A554:200,300,400series
2)Min Size:6x0.3x6000mm
3)Certifications: ISO and SGS
4)Polish:600gritSteel pipe |
Name: welded stainless steel tube
Alias: steel tube (ISO and SGS)
1.Product Info:Carbon steel pipe|
Name

Stainless steel tube,Round tube,Square tube,Rectangular tube

Brand name

Yexin Stainless Steel

Material

200 Series,300 Series and 400 SeriesStainless steel pipe |

Standard

ASTM,A554,A249,A269,A270

OD(Round pipe)

OD(Square pipe)

OD(RECT. pipe)

6.0mm ~ 127.0mm

10 x 10mm ~ 100 x 100mm

25 x 13mm ~ 100 x 50mm

Mill Test Certificate allowedThick wall steel pipe| Drill pipe|

Length

6M max.

Polished

180G,320G,400G,600G Mirror PolishingSeamless steel pipe|

Application

Decoration,Staircase,Railing and Furniture etc.

Payment

TT(30% in advanced,70% before shipment) or 100% L/C

Delivery time

30days after receive 30% deposit.Steel pipe |Seamless steel pipe

MOQ

4tons or 150PCS per size

Certificate

ISO and SGSwelding steel pipe|

Remarks

OEM,Sample,Mixed item and Factory visit are always welcome.