General structure steel pipe

Home >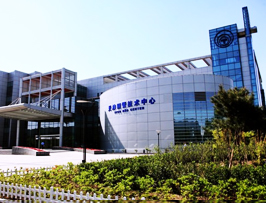 One of the Top 500 enterprises in China foreign trade
QCCO was approved as a member of "China Association for Contracting Projects Abroad "and granted a membership certificate on Sep 28,2005; "Credibility Rating AAA certificate in Foreign Trade" was granted to QCCO by China Shippers' Association

General structure steel pipe
  General structure steel pipe, referred to as structural pipe.
  This standard replaces GB8162-1999 "Structural seamless steel pipe". Compared with GB8162-1999, the main changes of this standard are as follows:
  - increased the order content;
 ——Revision 2008-08-19 released 2009-04-01 implementation
  Structural pipe weight calculation formula: [(outer diameter - wall thickness) * wall thickness] * 0.02466 = kg / m (weight per meter)
  Changed the allowable deviation of the size;
  - increased full length bending requirements;
  - increased the requirement for end cut;
  - canceled the markup example;
  - increased the steel grade;
 - canceled the requirements for the flare test;
  - Added non-destructive testing negotiation terms.
The company produces Q345B structural steel pipe, Q345B structural seamless steel pipe and Q345B structural seamless pipe.
上一篇:General structure steel pipe
下一篇:A335/A335M Alloy-Steel Pipe for High-Temperature Service