ASTM A106 Seamless carbon steel tube

Home >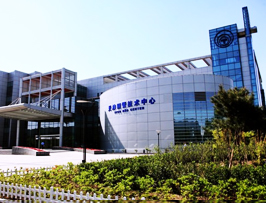 One of the Top 500 enterprises in China foreign trade
QCCO was approved as a member of "China Association for Contracting Projects Abroad "and granted a membership certificate on Sep 28,2005; "Credibility Rating AAA certificate in Foreign Trade" was granted to QCCO by China Shippers' Association

ASTM A106 Seamless carbon steel tube
ASTM A106 seamless pressure pipe (also known as ASME SA106 pipe) is commonly used in the construction of oil and gas refineries, power plants, petrochemical plants, boilers, and ships where the piping must transport fluids and gases that exhibit higher temperatures and pressure levels.
ASTM A106 Seamless carbon steel tube covers seamless carbon steel pipe for high-temperature service (Note 1) in NPS 1/8 to NPS 48 inclusive, with nominal (average) wall thickness as given is ANSI B36.10. Pipe having other dimensions may be furnished provided such pipe complies with all other requirements of this specification. Pipe ordered under this specification shall be suitable for bending, flanging, and similar forming operations, and for welding. When the steel is to be welded, it is presupposed that a welding procedure suitable to the grade of steel and intended use or service will be utilized (Note 2).
NOTE 1 Α Consideration should be given to possible graphitization of the material at the higer temperatures at which it may be used.
NOTE 2 Α Grades A rather than Grades B or Grades C pipe should be used for close coiling, or cold bending. The purpose for which the pipe is to be used should be stated in the order. This note is not intended to prohibit the cold bending of Grades B seamless pipe.
Grades B and C
NPS ¼" to 30" diameter
Schedules 10 through 160, STD, XH and XXH
Schedules 20 through XXH
Wall Thickness beyond XXH, including:
– Up to 4" wall in 20" through 24" OD
– Up to 3" wall in 10" through 18" OD
– Up to 2" wall in 4" through 8" OD
A106 Pipe
ASTM A106 Grade A Pipe
ASTM A106 Grade A Seamless Pipe
A106/ SA106 Grade A Specification


---

ASTM A106 Grade B Pipe
ASTM A106 Grade B Seamless Pipe
A106/ SA106 Grade B Specification


---

ASTM A106 Grade C Pipe
ASTM A106 Grade C Seamless Pipe
A106/ SA106 Grade C Specification


---

ASTM A106 High Temperature Seamless Carbon Steel Pipe
A106 pipe sizes
Comparing ASTM SA106 Gr. B and ASTM SA 53 Gr. B
Comparing ASTM SA106 Gr. B and ASTM SA333
ASTM A106/ SA106 / ASTM SA 53/ ASTM SA333 Pipe Photo Gallery
ASTM A106 Seamless Pressure Pipe (See our Video)
Pressure Ratings of Steel Pipe ASTM A53 Grade B & A106 Grade B Seamless

Process

Killed steel, with primary melting process being open-hearth, basic-oxygen, or electric-furnace, possibly combined with separate degassing or refining.

Steel cast in ingots or strand cast is permissible.

Hot-finished pipe need not be heat treated.

Cold-drawn pipe shall be heat treated after the final cold draw pass.

Seamless pipes are extensively applied for the nuclear device, gas, petrochemical, ship building and boiler industries. Seamless pipes dominates 65% of market share in Chinese boiler industry.
上一篇:Seamless Pipe for Fluid Transport
下一篇:ERW straight seam steel pipe, high frequency welding straight