API 5L Gr. B ERW Steel Pipe

Home >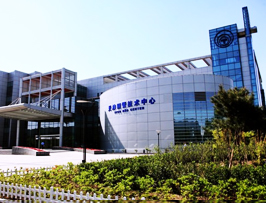 One of the Top 500 enterprises in China foreign trade
QCCO was approved as a member of "China Association for Contracting Projects Abroad "and granted a membership certificate on Sep 28,2005; "Credibility Rating AAA certificate in Foreign Trade" was granted to QCCO by China Shippers' Association

The main products are Steel pipes. We have two mills of ourselves which producing ERW and SSAW Steel Pipes. Meanwhile, we have seven years of good cooperation with reputable LSAW, Seamless Pipe and Square Pipe mills. And all the mills have certification of API 5L; API 5CT; ISO9000. Products fully satisfy high export demand. Now we are cooperating with many famous companies around the world.

I am Andy Kang, the export manager of Tianjin Boai Enterprise. I have been working 6 years in this field. I can provide all-round service from producing to destination. My abundant professional experience could satisfy you well by saving your Cost and Energy.

Galvanized steel pipe|
Oil pipeline |
Welded steel Pipe
If any new inquiry, welcome here and I would like to offer you our latest price!
Wish we will promote business as well as friendship!

The following are the pipes we can supply, for your reference.
ERW Pipes, Outside Diameter: 2-30(inch)/ 60.3-762(mm); Wall Thickness: 3-20(mm);
SSAW Pipes, Outside Diameter: 8-80(Inch)/219mm-2040(mm); Wall Thickness: 5-24(mm);
Seamless Pipes, Outside Diameter: 1-36(inch)/33.4-762(mm); Wall Thickness: 2-35(mm);
LSAW Pipes, Outside Diameter: 12-56(inch)/323.8-1420(mm); Wall Thickness: 5-38(mm);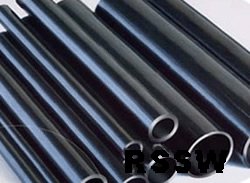 Look forward to hearing from you.
Item
Details of straight welded carbon steel pipe
Outer Diameter
1-30 inch
Wall Thickness
3mm----25.4mm
Length
5m-----18 m Standard & Cut Length
Usage
Line Pipe, Casing And Tubing, Fluid Pipe, Water Delievery,
Heating Pipe, Power Pipe, Structure Pipe, Scaffold, Piling Pipe
Manufacture Processes
Raw material Test→ Uncoiling→ Strip leveling → End Cutting→ End Shearing and Welding→ Accumlator→ Forming→ Telepathy Welding→ Seam Heat Treatment→ Air/Water Cooling→ Body/Seam UT→ Sizing Straightening→ Cutting → Visual and Dimension Inspection→ Hydraulic Test → End Beveling→ Flatten Test→ Seam/End UT→ Length-Measuring and Weighing→ Coating-Marking→ Storage
Ends Processing
Bevelled or Plain End
Surface Process
1 Oiled
2 Galvanized
3 3PE Anti-corruption coated
4 According to the sustomers' requirement
Test Equipment
Raw Material Test
Tensile Test , Yeild Strength, Elogation, Impact Test, Chemical Analysis,
Hardness Test, Charpy Impact Test, Metallographic Examination
Final Product Test
Hydraulic Test, On-line and off-line Ultrasonic Test, Tensile Test , Yeild Strength, Elogation, Hardness Test, Charpy Impact , Flattening Test Chemical Analysis, Metallographic Examination
Package
1 Naked
2 Both ends with a plastic cap , then put the pipe into a bundle covered by plastic -cloth accroding to the size of the pipe with steel belt tied
3 According to the sustomers' requirement
Main Market
Middle East, South and North America, Europe, Asia, Oceania. Southeast Asia

ERW steel pipe
|
Seamless steel pipe
|
Alloy steel pipe
|
spiral steel pipe
|