Seamless Line Pipe

Home >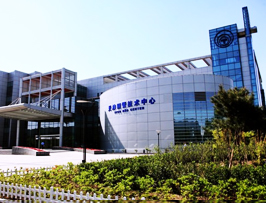 One of the Top 500 enterprises in China foreign trade
QCCO was approved as a member of "China Association for Contracting Projects Abroad "and granted a membership certificate on Sep 28,2005; "Credibility Rating AAA certificate in Foreign Trade" was granted to QCCO by China Shippers' Association

Standard: API5L PSL1/PSL2, DIN30670, NACE MR-0175
Grade: X42/X46/X52/X65/X70
OD:2"-30", WT:0.035"-4"
Application
Used for construction of long distance pipelines for combustible liquids and gases, nuclear station pipelines, heating system pipelines, general-purpose pipelines, vessels manufacturing, mechanical engineering and instrumental engineering.
DISTINCTIVES FEATURES
Line pipes are manufactured of metal in-house produced and smelted in the electric furnace, treated with synthetic slags and cast by continuous casters. The applied steel making process ensures the achievement of chemically pure steel with reference to sulphur and phosphor contents providing high tensile, ductility and corrosion resistance properties of pipes to be operated at low temperatures in various corrosion media.
Rolling using a press piercing mill and continuous mill equipped with a fixed mandrel allows strict measurement tolerances to be obtained and ensures a lack of pipe body and surface defects.
In order to achieve high tensile and ductility steel as well as its required structure, providing a high corrosion resistance in various corrosion media, pipes are heat treated in a computerized walking beam furnace. 70% of oil line pipes are subject to heat treatment.
Pipes are inspected for internal and external flows by automatic non-distructive testing of ultrasonic and electromagnetic inspection. Pipe ends inspection after beveling is done by magnetic-fluoroscopic flaw detection.
While manufacturing seamless line pipes ensures testing of corrosion-resistance properties through hydrogen included cracking method under NACE MR 02-84 and sulphide stress corrosion cracking method under NACE MR 01-77.
All hot-finishing processes are done and completed above a temperature of 860ºC. The hardness of the material is in all instances below 22HRc, thus complying with the NACE MR 01-75 requirement for carbon steels.
Process
HOT ROLLED
COLD DRAWN
Quality Standard
GB/T 8163 Seamless steel tubes for liquid service
ASTM A106 Standard Specification for Seamless Carbon Steel Pipe for High-Temperature Service
DIN 1629 SEAMLESS CIRCULAR TUBES OF NON ALLOY STEELS WITH SPECIAL QUALITY REQUIREMENTS
API 5L Line Pipe
Coating Standard
ANSI/AWWA C104/A21.4 American National Standard for Cement-Mortar Lining for Ductile-Iron Pipe and Fittings for Water
ISO 21809 Petroleum and natural gas industries -- External coatings for buried or submerged pipelines used in pipeline transportation systems
DIN 30670 Polyethylen coatings of steel pipes and fittings
Steel Grade
GB/T 8163 10# 20# 35# 45# 16MN(Q345B)
GB 3087 10# 20# 35# 45# 16MN(Q345B)
GB 5310 20G 12Cr1MoV 12Cr1MoVG 12CrMoG
ASTM A106 Gr A Gr B Gr C
DIN 1629 St 37.0 St 44.0 St 52.0
API 5L A B X42X46 X52 X60 X65 X70 X80
Size
Outer Diameter Hot finish 2" - 30" Cold drawn 0.875" - 18"
Wall Thickness Hot finish 0.250" - 4.00" Cold drawn 0.035" - 0.875"
Length Random Length Fixed Length SRL DRL
End
square ends (straight cut saw cut and torch cut);
beveled for welding (All line piping is square cut to the tolerance specified and bevelled to ANSI B16.25. An angle of 30º (-0º +5º) and a landing of 16 mm ±08 mm is applied. Schedule 160 material is supplied without bevelling.)
Surface Lightly oiled Hot dip galvanized Electro galvanized Black Bare Varnish coating/Anti rust oil Protective Coatings (Coal Tar Epoxy Fusion Bond Epoxy 3-layers PE)
Test Chemical Component Analysis Mechanical Properties (Ultimate tensile strength Yield
strength Elongation) Technical Properties (Flattening Test Bending Test Hardness Test Blow Test Impact Test etc.) Exterior Size Inspection Hydrostatic Test(The standard pressure is limited to 207 MPa (3000 psi)) X-ray Test.
Mill Test Certificate EN 10204/3.1B
Third party inspection SGS BV Lloyds etc.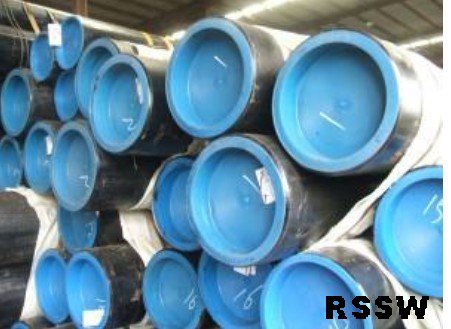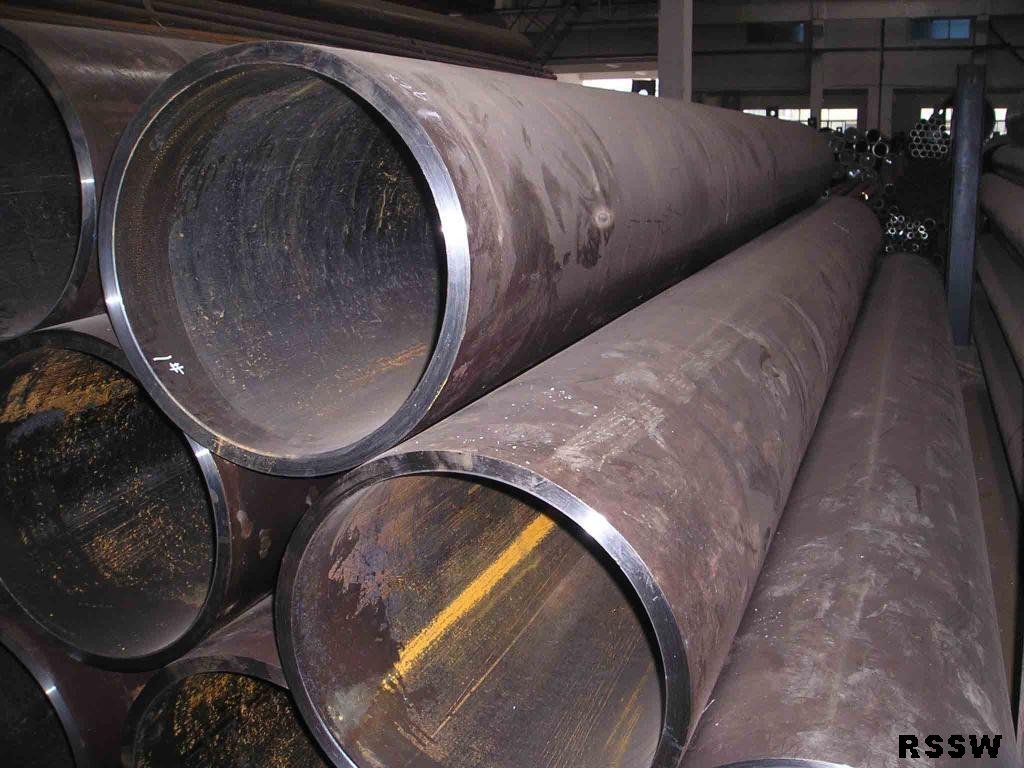 上一篇:Cold Drawn Aolly Steel Pipe