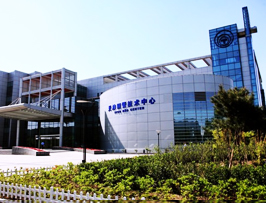 One of the Top 500 enterprises in China foreign trade
QCCO was approved as a member of "China Association for Contracting Projects Abroad "and granted a membership certificate on Sep 28,2005; "Credibility Rating AAA certificate in Foreign Trade" was granted to QCCO by China Shippers' Association

carbon steel pipe Cold Drawn pipe
1.O.D.:13.70-609.60mm
2.W.T.: 1.50-59.51mm
3.Length:3.0-11.8m
4.good mechanical property
SEAMLESS STEEL PIPE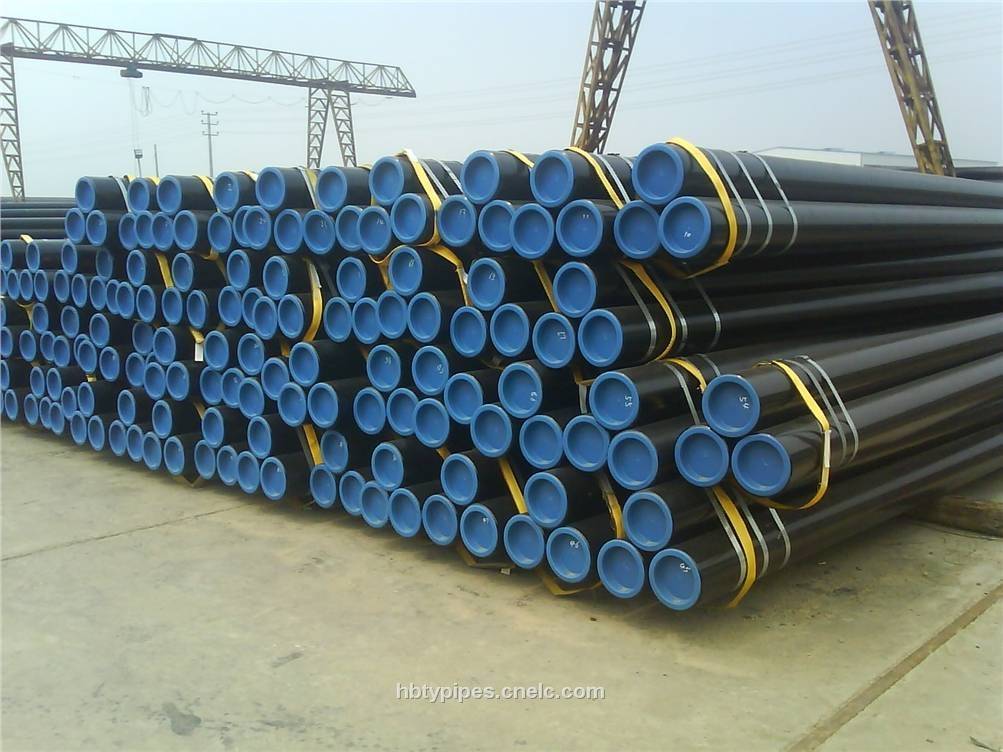 Product Name

Steel Pipe
Size
O.D.:1/4"-24"
W.T.:0.057"-2.34"
Length:5.8-11.8m or according to your needs
Steel Grade
Q195,Q235,16Mn,20#,45#(Chinese Standard, Other Material Can Also Be Provided),A53B,A106B
Standard
ASTM, ASME, DIN,GB,JIS,ASNI,BS
Usage
Structure, Automotive,Machinery,Airport, Railway And Construction and so on.
Ends
P.E or B.E
Surface
As per the requirement of customers
Technique
ERW ,Hot Rolled and Cold Drawn
Certification
ISO9001, API
Package
In Bundle or In Bulk, Containers Or According to Clients' Requirements
Date of Delivery
Less than 15/20/25/30/40/50/60 days depend on the quantity
Notes
Chemical Composition %
Mechanical Properties
Steel Grade
C
Si
Mn
P
S
Cr
Mo
Ni
Cu
V
Elongation %
Yield Strength Mpa
Tensile Strength Mpa
ASTM A53 A
≤0.25
/
≤0.95
≤0.05
≤0.06
≤0.04
≤0.15
≤0.40
≤0.04
≤0.08
≥29.5
≥205
≥330
ASTM A53 B
≤0.30
/
≤1.2
≤0.05
≤0.06
≤0.04
≤0.15
≤0.40
≤0.04
≤0.08
≥29.5
≥240
≥415
ASTM A106 B
≤0.30
≤0.10
0.29-1.06
≤0.035
≤0.035
≤0.04
≤0.15
≤0.40
≤0.04
≤0.08
≥30
≥240
≥415
ASTM A106 C
≤0.30
≤0.10
0.29-1.06
≤0.035
≤0.035
≤0.04
≤0.15
≤0.40
≤0.04
≤0.08
≥30
≥275
≥485
20
0.17-0.24
0.17-0.37
0.35-0.65
≤0.035
≤0.035
≤0.25
/
≤0.25
≤0.25
/
≥20
≥245
≥410
45
0.42-0.50
0.17-0.37
0.50-0.80
≤0.035
≤0.035
≤0.25
/
≤0.25
≤0.25
≥16
≥355
≥600
20G
0.17-0.24
0.17-0.37
0.35-0.65
≤0.030
≤0.030
0.80-1.10
0.40-0.55
≤0.25
≥25
≥250
≥420
Seamless steel pipe has outstanding homogeneity in the circumferential direction and is thus highly resistant to internal pressure and torsion.
Taking advantage of this feature, its widely used for transmission of petroleum, natural gas, drilling, pumping and other fluids.
Products include over a hundred specifications for the various applications in regular, pressure, submarine, low-temperature, high-temperature corrosion-resistant and other pipelines.
上一篇:Seamless Carbon Steel Pipe (A53)