API 5CT N80 Oil Casing Pipe

Home >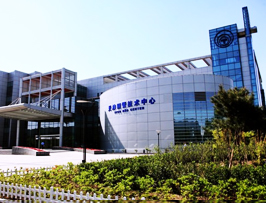 One of the Top 500 enterprises in China foreign trade
QCCO was approved as a member of "China Association for Contracting Projects Abroad "and granted a membership certificate on Sep 28,2005; "Credibility Rating AAA certificate in Foreign Trade" was granted to QCCO by China Shippers' Association

Casing pipe Specifications
API 5CT N80 CASING PIPE It serves to transfer oil and gas.
API 5CT N80 Oil Casing Pipe
N80 oil casing pipe is created of 36Mn2V non-quenched and tempered steel for casing pipe. It shows really higher strength, ductility and toughness, as as high purity of steel material, especially when utilized in the harsh environments. With superior good quality, the internal tube billet possesses the macro structure level of no additional than 2.5, both coarse and fine series nonmetallic inclusion API 5CT of no a lot more than 2.5, as well as the total inclusion API 5CT of no a lot more than 16.

API 5CT N80 Oil Casing Pipe
API casing is actually a sort of steel pipe utilized for supporting the wall of oil and gas well. It might assure regular running of wells whenever inside the drilling course of action or immediately after drilling. As outlined by unique drilling depths and geological situations, each makes use of numerous layers of steel casing pipes. When it is made use of beneath the effectively, we generally use cement to achieve cementation. Different from pipe and drill pipe, API casing can be a type of one-time consumable material so it can not be reused. The total consumption of casing occupies more than 70% from the whole oil pipe. You'll find primarily 5 finish processing types for steel casing pipe, covering plain finish, brief round thread, long round thread, buttress thread and unique thread. Our buttress thread casing (BTC) is very popular at dwelling and abroad.
| | |
| --- | --- |
| Material: | API 5CT N80 STEEL CASING PIPE |
| OD: | (73.02-114.3mm) 2 3/8"-4 1/2", |
| WT: | 4.83-16mm |
| thread: | Non upset tubing , External upset tubing, |
As a API 5CT N80 oil casing pipe manufacturer and supplier, we also supply API 5CT L80 petroleum casing steel pipe, seamless steel boiler pipe, API 5CT K55 oil casing tubing and pipe, and much more.
Let us know if you have any project which we are able to be a part of your team. Any CTC representative will be satisfied to help you when you've got any question about our items or solutions.
上一篇:Large diameter ERW steel pipe, heavy wall ERW steel pipe and tubes