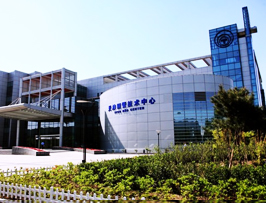 One of the Top 500 enterprises in China foreign trade
QCCO was approved as a member of "China Association for Contracting Projects Abroad "and granted a membership certificate on Sep 28,2005; "Credibility Rating AAA certificate in Foreign Trade" was granted to QCCO by China Shippers' Association
seamless pipe feature
Carbon steel seamless pipes for use in low and medium pressure boilers, petroleum casing tubes, ships,
fluid conveyance, petroleum cracking, chemical fertilizer equipments, structures, and hollow pumping rods.we
can produce seamless steel pipes from OD3/4" to Od32", thickness SCH30,SCH40, SCH80, SCH160 and
so on, according to the standards such as GB、ASTM、API 5L、API 5CT, DIN, and JIS.

Seamless steel pipe per ASTM A106B/API-5L GR.B/A53
2)Size: 1/4"-28"*SCH20\30\STD\60\80\100\120\140\160

seamless steel pipe
1)Standard:
API 5L,A25.CI II
PSL1 A/B/X42/X46X/X52/X56/X60/X65/X70
PLS2:B/X42/X46/X52/X56/X60/X65/X70/X80
2) Surface:Oiled or black painted against rusting
3)Usage:For conveying,gas,water and oil
4)Available for OEM

(1)From 3/4"-3", our pipes are cold drawning.
(2)From 4"-12",our pipes are hot rolling.
(3)Over 12", our pipes are hot expansion.
Business Type
Manufacturer
Product
Seamless pipe
Spec Description
Item
Chinese Standard
American Standard
German Standard
1)
10#
A53A
St37
A106A
St37-2
DIN17175
A179C
St35.8
DIN11629
2)
20#
ASTMA106-B
St45-8
DIN17175
ASTMA53-B
St42-2
DIN1626
ASTMA178-C
St45-4
DIN1629
3)
45#
ASTMA1045
CK45
4)
16Mn
ASTMA1045
St52
DIN1629/3
St52.4
DIN1629/4
5)
37Mn5
J55
OD:

WT:

34mm-377mm 1"-14"

2mm-40mm SCH40-XXS

payment
T/T or L/C
use place
Structure, Transport gas and oil making machine part and so on
A53 Chemical components and mechanical propert
stand
ard
Trade mark
Chemical components
 
Mechanical property
C
Si
Mn
P
S
Cu
Ni
Mo
Cr
V
Tensile Strengt
h(Mpa)
Yield Streng
th(Mpa)
Elong
ation(
%)
ASTM A53
A
≤0.25
/
≤0.95
≤0.05
≤0.06
≤0.40
≤0.40
≤0.15
≤0.40
≤0.08
≥330
≥205
≥29.5
B
≤0.30
/
≤1.2
≤0.05
≤0.06
≤0.40
≤0.40
≤0.15
≤0.40
≤0.08
≥415
≥240
≥29.5
 
 
 
 
 
 
 
 
 
 
 
 
 
 
 
A106 Chemical components and mechanical property
stand
ard
Trade mark
Chemical components
 
Mechanical property
C
Si
Mn
P
S
Cu
Ni
Mo
Cr
V
Tensile Strengt
h(Mpa)
Yield Stren
gth
(Mpa)
Elon
gation
(%)
ASTM
A106
B
≤0.30
≥0.10
0.29~
1.06
≤0.035
≤0.035
≤0.40
≤0.40
≤0.15
≤0.40
≤0.08
≥415
≥240
≥30
C
≤0.35
≥0.10
0.29~
1.06
≤0.035
≤0.035
≤0.40
≤0.40
≤0.15
≤0.40
≤0.08
≥485
≥275
≥30
API 5L Chemical components and mechanical property PSL1
Class and Sort
Chemical components
Mechanical property
C
(Max)
Mn
(Max)
P
(Max)
S
(Max)
 
Tensile Strength( Min)
Yeild Strengh(Min)
 
psi
Mpa
psi
Mpa
A25
CLⅠ
0.21
0.6
0.03
0.03
 
45000
310
25000
172
CLⅡ
0.21
0.6
0.03
0.03
 
A
0.22
0.9
0.03
0.03
 
48000
331
30000
207
B
0.28
1.2
0.03
0.03
 
60000
414
35000
214
X42
0.28
1.3
0.03
0.03
 
60000
414
42000
290
X46
0.28
1.4
0.03
0.03
 
63000
434
46000
317
X52
0.28
1.4
0.03
0.03
 
66000
455
52000
359
X56
0.28
1.4
0.03
0.03
 
71000
490
56000
386
X60
0.28
1.4
0.03
0.03
 
75000
517
60000
414
X65
0.28
1.4
0.03
0.03
 
77000
531
65000
448
X70
0.28
1.4
0.03
0.03
 
82000
565
70000
483
 
 
 
 
 
 
 
 
 
 
 
 
 
 
A192 Chemical components and mechanical property
 
 
Chemical components
 
 
Mechanical property
stand
ard
Trade mark
C
Si
Mn
P
S
Cu
Ni
Mo
 
 
Tensile Strengt
h(Mpa)
Yield Stren
gth
(Mpa)
Elong
ation
(%)
ASTM A192
A192
0.06-
0.18
≤0.25
0.27-0.63
0.035
0.035
/
/
/
 
 
≥325
≥180
≥35
Seamless pipe
Alloy steel seamless tube
seamless steel pipe