cold drawn steel pipe

Home >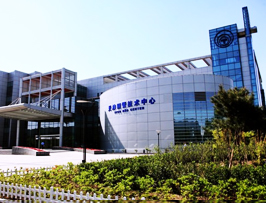 One of the Top 500 enterprises in China foreign trade
QCCO was approved as a member of "China Association for Contracting Projects Abroad "and granted a membership certificate on Sep 28,2005; "Credibility Rating AAA certificate in Foreign Trade" was granted to QCCO by China Shippers' Association

Cold Drawn Steel Pipe (Seamless Tube)
It's a pleasure to share with you our cold drawn seamless stainless pipes, or simply called cold drawn steel pipes.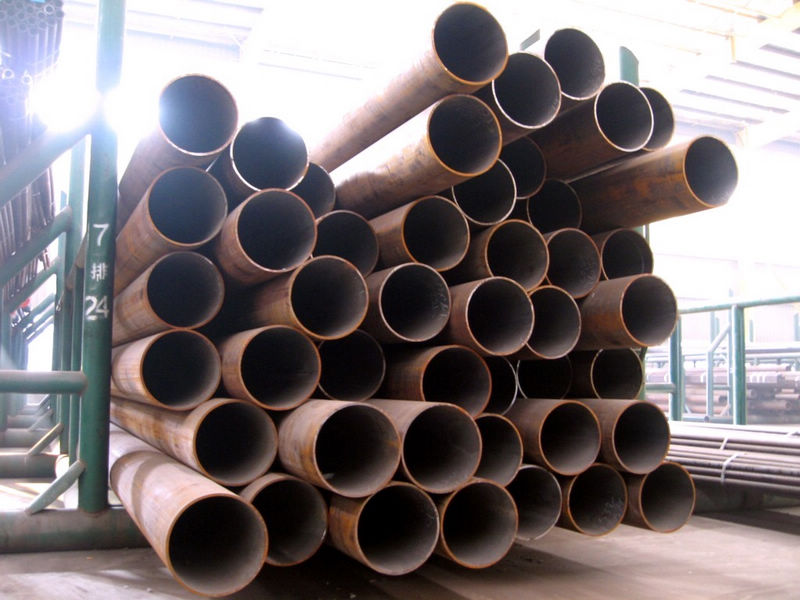 Classifications
The cold drawn pipe can be divided into common seamless tube, medium and low pressure boiler steel pipe, high pressure boiler tube, alloy-steel tube, antirust pipe and petroleum cracking pipe. Another way to categorize it is to divide it into carbon thin wall steel tube, alloy thin walled pipe, stainless thin-wall thickness tube and heterotype steel tube.
Our cold drawn steel pipes have the following three models, SCH40, SCH80 and SCH160, the sizing of which is 6m. For the specifications of our cold drawn seamless tubes, please see the form attached.
1. Name: Low temperature seamless steel pipe
2. Size: 8-1240× 1-200mm
3. Standard: GB/T18984-2003 ASTM A333
4. Material: 16MnDG, 10MnDG, 09DG, 09Mn2VDG, 06Ni3MoDG, ASTM A333-Grade1, Grade3, Grade4, Grade6, Grade7, Grade8, Grade9, Grade10, Grade11
5. Technology: Hot rolled, cold drawn
6. Use: Low temperature pressure vessel pipeline, heat exchanger pipeline
7. Section Shape: Round
8. Minimum order quantity: 10 tons
| | |
| --- | --- |
| Product Name | hot rolled and cold drawn seamless steel pipe |
| Standard | GB/T18984, ASTM A333 |
| Main Material | A333, 16MnDG |
| Section Shape | Round |
| OD | 8-1240mm |
| Wall Thickness | 1-200mm |
| Origin | China(Mainland) |
| Production Process | Cold Drawn, Hot Rolled |
| Uses | exchanger pipeline, fluid pipe |
| Packaging | Normal standard as the requirement of the customer |
| MOQ | 10 Tons |
| Trade Terms | FOB |
| Payment Terms | T/T, L/C |
| Supply Capacity | 10000 Tons per month |
| Shipment Time | Shipment shall be made within 30days after the contract confirmed |
| Delivery Time | Within 30 days after the order confirmed |
Generally speaking, the outer diameter and wall thickness of the standard cold drawn steel pipe is 6mm and 0.25mm respectively. As for thin walled seamless tubes, the aforementioned dimension is 5mm and less than 0.25mm respectively. The dimensional accuracy of hot rolled steel tube is higher than that of cold drawn pipes.
Manufacturing process
We manufacture the cold drawn steel pipe by the following process.
Steel billet → heating → punching → head making → annealing → pickling → copper plating → cold drawing → semi-finished pipes → heat treatment → straightening → water pressure test → labeling → warehouse entry.
As a well-known China-based cold drawn steel pipe manufacturer, we can manufacture a wide variety of other pipes in addition to cold drawn seamless tubes, such as anti-corrosion tubes, steel spiral pipes, ERW welded pipes and LSAW tubes, by using high quality raw materials. Our industrial pipes feature high quality and lower prices, and are thus very popular in the United States, Canada, Italy, UAE, Syria, and more. If your have any inquiries, please feel free to contact us. We welcome you to buy our products.
上一篇:Thick Wall Allloy Steel Pipe with ASME