A179 Heat Exchanger Steel Pipe

Home >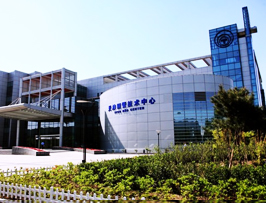 One of the Top 500 enterprises in China foreign trade
QCCO was approved as a member of "China Association for Contracting Projects Abroad "and granted a membership certificate on Sep 28,2005; "Credibility Rating AAA certificate in Foreign Trade" was granted to QCCO by China Shippers' Association

ASTM A179 Seamless Steel Tube for Heat Exchanger & Condenser
1 Production Description:
2 Standards: ASTM A179, ASME SA-179, ASTM A192, GB/T9948-2006,
3 Materials: A179, A450, 10#, 20#, 15CrMo, 1CrMo, 1Cr5Mo or as per your requirements
4 Application: heat exchanger, condenser, boiler
5 Package: in bundles with steel strips
Chemical Composition (%)

Mechanical Properties

Elongation (%)

C

Mn

P.S

Tensile (MPa)

Yield (MPa)

0.06 ~ 0.18

0.27~0.63

<=0.035

≥ 325

≥ 180

≥ 35
Tolerance:
Production

OD(mm)

W.T(mm)

OD(mm)

Tolerance(mm)

OD(mm)

Tolerance(mm)

Hot Rolled

≤101.6

+0.4~-0.8

76~168.3

+28%~0

>101.6~168.3

+0.4~-1.2

Cold Drawn

<25.4

+0.10

≤38.1

+20%~0

25.4~38.1

+0.15

>38.1~<50.8

+0.20

>38.1

+22%~0

50.8~<63.5

+0.25

63.5~<76.2

+0.30

76.2~101.6

+0.38

>101.6~190.5

+0.38~-0.64

>190.5~228.6

+0.38~-1.14
American Standard ASTM A179, seamless cold drawn low carbon steel heat exchanger and condenser tube.
This pipe materials and Chinese GB 10 # somewhat similar. But you should note that not correspond to over steel can be used to do this a number of steel. You should pay attention to the detailed requirements of the original standard, pipe inspection and testing what should be done, do not use just any garbage 10 # steel instead oh.
Another A179 standard surface finish of the steel pipe is also a requirement, A179 steel hardness of the finished product is also a requirement, general domestic small pipe factory, arrange improper heat treatment process, often resulting in inferior quality steel.
Must pay attention to, oh, not corresponds to a steel can, moreover, not all of the 10 # steel A179 can be used to make steel pipe. Standard chemical element composition which has made its requirements, some steel mills GB is 10 # steel, but Ann A179 is unqualified. Be sure to pay attention to Oh.
上一篇:12CrMo structure seamless steel pipe,12 Cr Mo steel pipes