DIN1629 Seamless Carbon Steel Pipe

Home >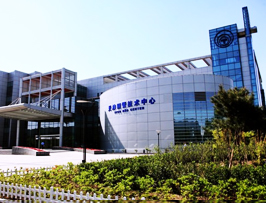 One of the Top 500 enterprises in China foreign trade
QCCO was approved as a member of "China Association for Contracting Projects Abroad "and granted a membership certificate on Sep 28,2005; "Credibility Rating AAA certificate in Foreign Trade" was granted to QCCO by China Shippers' Association

Product Description
Our company is a professional manufacturer of carbon Steel Pipe, alloy Steel Pipe, seamless stainless Steel Pipe, Seamless Carbon Steel Pipe/Tube. Welding Pipe, HF welding Pipe, hexagon Steel Pipe, square Steel Pipe, and special-shaped Pipe.
1) Seamless Steel Tubes for Petroleum Cracking
Standard: GB9948---------Chinese National Standard
It is used for the seamless steel tubes for furnace heat exchangers and piping in petroleum factories
Main Steel Tube Grade:
10#, 20#, 12CrMo, 15CrMo, 1Cr2Mo, 1Cr5Mo, 1Crl9Ni9, 1Crl9NillNb etc.
Other grade can also be provided after consulting with, costomers.
2) Line Pipe
Standard: API SPEC 5L
It is used for conveying gas, water, and petroleum of both the oil and natural gas industries.

上一篇:GB 5310-1995 Welded Carbon Steel Pipe
下一篇:Seamless Carbon Steel Pipes, ASTM A179, A192, DIN17175, BS30