Hot Rolled Steel Pipe

Home >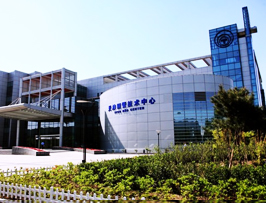 One of the Top 500 enterprises in China foreign trade
QCCO was approved as a member of "China Association for Contracting Projects Abroad "and granted a membership certificate on Sep 28,2005; "Credibility Rating AAA certificate in Foreign Trade" was granted to QCCO by China Shippers' Association

Manufacturing process of the hot rolled steel pipe
We produce technology advanced hot rolled seamless steel tubes using continuous tube rolling mills. The hot rolling process consists of steel billet → heating → punching → three-roller skew rolling → tube knockout → tube diameter reducing → cooling → semi-finished pipe → straitening → water pressure test → labeling → warehouse entry.
rolling process, the thickness of continuous casting slab is around 230mm, while after rough rolling and finish rolling, the thickness is 1~20mm. Due to small flakiness ratio, the steel plate has a low requirement on its dimensional accuracy. However, crown control is still important.

Application
Our API 5L pipes are widely used in the oil and natural gas industries to transmit gas, oil and water.
Dimension of API 5L Seamless Steel Pipe
Diameter: 114MM-914MM
Thickness: 4MM-60MM
Length: As your requirements
Specification: 114-914MM*4-60MM
Ordering Information
Supply ability: 20000 T/ month
Standard package: In bundles or bulk pack or according to your requirements
Minimum order quantity: 10 tons or by mutual consultation
FOB Price: Competitive price
Loading port: Tianjin, Shanghai, Qingdao
In terms of payment, we accept T/T and L/C. We can deliver our products within 7-15 days, or you can set the delivery time as you wish.
Founded in 1997,tj Steel Pipe Manufacturing Co., Ltd. is an experienced API 5L pipe manufacturer located in China. Our other industrial pipes include anticorrosion pipes, spiral tubes, ERW welded steel tubes and LSAW tubes. Our high quality steel pipes, are widely used in gas, oil and construction industries.
Any further inquires about our API 5L seamless steel pipes, please contact us by email or the contact addresses available on this website. We are looking forward to cooperating with you.
http://www.wayn.com/blogs/btwlzyqbtwlzyq
上一篇:Big Size Stainless Steel Tubing