EN10219 Spiral welded Pipe ,EN10219 SSAW PIPE

Home >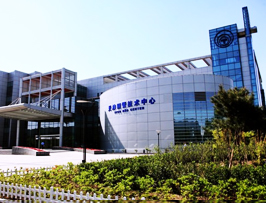 One of the Top 500 enterprises in China foreign trade
QCCO was approved as a member of "China Association for Contracting Projects Abroad "and granted a membership certificate on Sep 28,2005; "Credibility Rating AAA certificate in Foreign Trade" was granted to QCCO by China Shippers' Association

EN10219 Spiral welded Pipe ,EN10219 SSAW PIPE
Specification for Cold Formed Welded structural hollow sections of non-alloy and fine grain steels
Standard:API 5L, ASTM A252, EN10217-1,2,5, EN10219-1, BS, JIS, IS
Certificate:EN10217, EN10219, API 5L PSL1/ PSL2, API 5CT
Out Diameter:219.1 mm – 3048mm (8"-120")
Wall Thickness:4mm - 30mm
Length:6 – 24 M
Steel Grade:API 5L: GR A, GR B, X42, X46, X56, X60, X65, X70
ASTM A252 GR 1, GR 2, GR 3
BS 4360: Grade 43, Grade 50
EN: S275JR, S275J0H, S275J2H, S355JRH, S355J0H, S355J2HGrade: S235JRH, S275J0H,S275J2H,S355J0H,S355J2H, S355K2H
Type:Spiral welded(SSAW)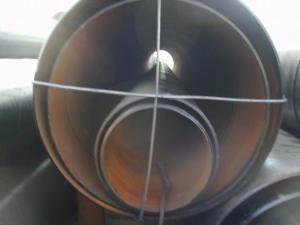 Size: NPS 8 TO NPS 118[DN200 to DN 3000], with nominal(average)wall thickness as given in ASME B 36.10M or as customer's requirement.
Outer Diameter: from 8[(219.1mm) to 118](3000mm)
Thickness: from 6mm to 25mm.
EN10219 SSAW PIPE Size & Thickness
Length: Min 3 Meters, Max18 Meters, or according to customer's requirement.
Ends: Small sizes are plain, Large sizes are beveled, or according to customer's requirement
Surface Treatment: Normally bare or black vanish, FBE/2PE/3PE Coated.
Packing: 1. Small sizes below 219.1mm in bundles, Large sizes in bulk
2. If need, all the pipes can be covered in waterproof wrapping.
Testing: Cast analysis, Tendile test, Impact test for qualities J2 and K2, Surface condition and dimensions, NDT of the weld, Product analysis, and etc. As customer's requirement.
上一篇:Offshore Line Pipe,Offshore LSAW pipe,DSAW pipeline