API 5L GR.b X42 PSL 2 DSAW PIPE

Home >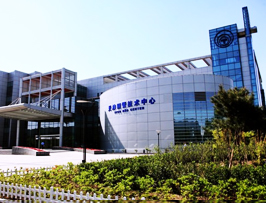 One of the Top 500 enterprises in China foreign trade
QCCO was approved as a member of "China Association for Contracting Projects Abroad "and granted a membership certificate on Sep 28,2005; "Credibility Rating AAA certificate in Foreign Trade" was granted to QCCO by China Shippers' Association

API 5L GR.b X42 PSL 2 DSAW PIPE
Material: A106 GR B, A53 GR B,API 5L GR B, X42-X80
Function: Use for Construction, Gas and Oil transportation.
Size: 1/2"-40"
1)Product name:&Certificate
Seamless Black Steel Pipe & ISO900, API
2)Standard executived:
ASTM:ASTM A335,ASTM A213,ASTM A269,ASTM A312,ASTM A333,ASTM A106,ASTM A53,ASTMA210,ASTM A179,ASTM A192,ASTM A178,ASTM A199
DIN:DIN17175-79,DIN17458,DIN1629,DIN1626,DIN2448
JIS:JIS G3467-88,JIS G3458-88,JIS G3459,JIS G3456,JIS G3454,JIS G3461,JIS G3462,JIS G3452,JIS G3457,JIS G3455,JIS G3460,JIS G3464
API SPEC 5CT,API SPEC 5L,SY/T5037-2000
3)Material:
ASTM:A106 GR B/,A53 GR B,A36 GR B,API 5L GR B,API 5L X42~X80,A312 SS304/SS304L/SS316/SS316L//SS321,A333 G1~11,A335 P2/P5/P9/P11/P12/P22,etc
JIS:SUS304,SUS304L,SUS316,SUS316L,SUS316Ti,SUS321,STPG42,STB35,STB42,STBA20/22/23/24/25/26,STPA20/22/23/24/25/26 etc.
DIN:1.4301,1.4306,1.4401,1.4435,1.4571,1.4436,1.4438,1.4541 ,ST33,ST37,ST37.2,ST35.8,ST35.4,ST42,ST42.2,ST45.8,ST45.4,ST52.4,ST52,TT ST35N,etc
4)O.D.&Wall thickness:
Seamless DN15~DN1000 (1/2" ~ 40"),W.T..: SCH 5~ SCH XXS
ERW: DN15~DN1200 (1/2" ~ 48"),W.T..: SCH 5~ SCH XXS
LSAW: DN200~DN1400 (8"~56"),, W.T.: 8mm ~ 60mm
SSAW: DN200~DN2500 (8"~100"),W.T.: 6mm ~ 25 mm
5)Length:
6-12m or also as per customers' requirements
6)Manufactured type:
seamless or welded
7)Type of end:
plain end, beveled end
8)Surface Treatment:
black painted to prevent rustblack,3PE coating and so on,also can be required by customers.
上一篇:ASTM A333 GR 3 Pipe,A333 Grade 3 Seamless Pipe