hot galvanized scaffolding pipe

Home >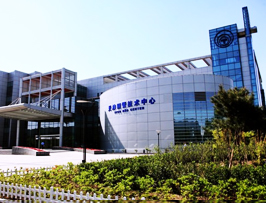 One of the Top 500 enterprises in China foreign trade
QCCO was approved as a member of "China Association for Contracting Projects Abroad "and granted a membership certificate on Sep 28,2005; "Credibility Rating AAA certificate in Foreign Trade" was granted to QCCO by China Shippers' Association

hot galvanized scaffolding pipe
hot dipped galvanized steel pipe
2. 19-219mm*0.8-20mm
3. Moq: 5 tons
4. Have stock
5. can offer third party test report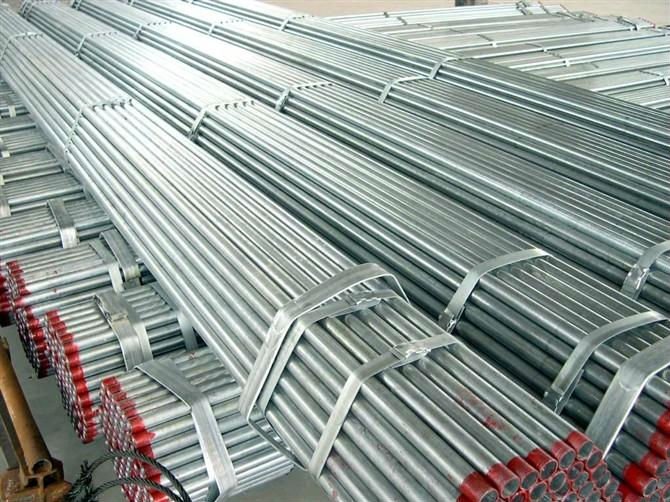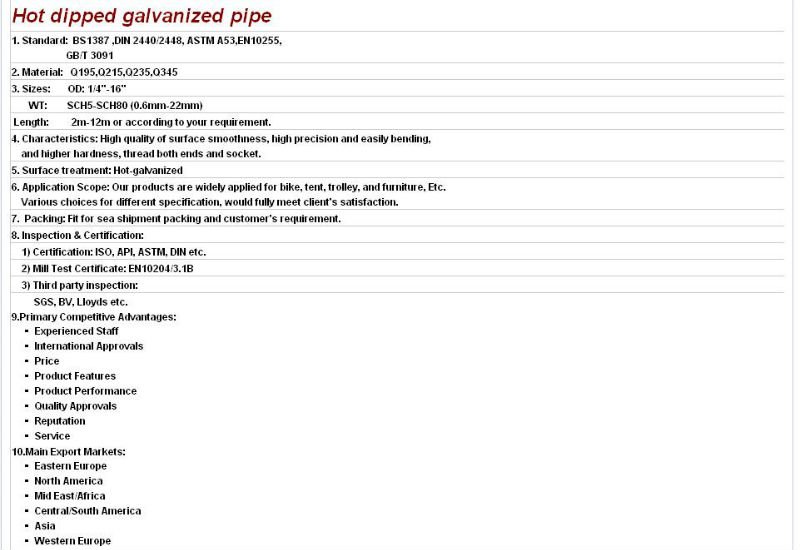 Galvanized steel pipe/Galvanized pipe/GI Pipe/Hot dip galvanized steel pipe specification:
1) Material : Q195, Q215, Q235, Q345, STK500, or per the buyers demand.
2) Standards: BS1387-1985, DIN2440/2441, JIS-G3444 and ASTM A53, or per the Buyers demand.
3) Galvanize: Hot dip galvanize.
4) Pipe end:
A): GTC (galvanized threaded and coupling)
B): GPE (galvanized plain end)
5) SIZES:
A) Outside diameter: 20mm to 273.1MM
B) Wall Thickness: 0.8mm to 12mm
C) Length of each pipe: 5.8m, 6m, 11.8m or 12m.
上一篇:schedule 40 steel pipe wall thickness dimensions