ASTM A106/A53GR.B Large diameter thick wall steel pipe

Home >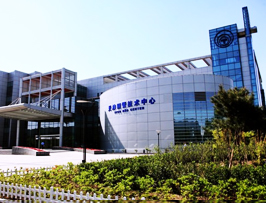 One of the Top 500 enterprises in China foreign trade
QCCO was approved as a member of "China Association for Contracting Projects Abroad "and granted a membership certificate on Sep 28,2005; "Credibility Rating AAA certificate in Foreign Trade" was granted to QCCO by China Shippers' Association

ASTM A106/A53GR.B Large diameter thick wall steel pipe
Specifications
Large diameter steel pipe:
1) ISO9001 and API certificates
2)OD:33.4-508mm
3)WT:2-70mm Galvanized steel pipe|
4) LTH:2-12L
We have got two complete production line as:
-, Cold drawn from size 1/4"-5" OD pipe.
-, Hot rolled from size 6"-16" OD pipe, also we can work from size 20"-24" as hot expand pipe.
Also,we have got carbon steel pipe for liquid use (ASTM A106/A53GR.B), steel pipe for casing (P-110, K55, N80 and so), steel pipe for pipeline (API5L GR.B, X42, X52, 60, X70), steel pipe for construction (high thickness of ST45, ST52).
1. Seamless steel pipe 1"-16";Seamless pipe |
Drill pipe |
2. Material: ASTM A106 B& A53B
3. ISO 9001 certificate
4. Market: Middle East; Asia; Africa
1. Carbon seamless steel pipe
2. Standard:
ASME SA106/53B
ASTM A106/53BWelded steel Pipe
GB/T8162 GB/T8163
API 5L GR.B
DIN2391
JIS S20C S45C
3. Grade: A53B A106B 20# 45# 16Mn st52;
4. Size: 1"-16" SCH40 SCH80 SCH160Oil pipeline |
4. Processing technique: hot rolled/cold drawn;
5. Length: 6-12m
6. Surface: painted with varnish;Casing Pipe |
7. Plastic caps at ends.
8. Tolerance: OD +1%/-1%
WT +12.5%/-10%
9. Chemical composition:
Models of Steel Pipes

Chemical Component

Steel 20

(ASTM A106B)

C

Si

Mn

P

S

Cu

Ni

Cr

0.17~0.24

0.17~0.37

0.35~0.65

0.035max

0.035max

0.25max

0.25max

0.25max

Steel45 (ASTM 1045)

0.42~0.50

0.17~0.37

0.50~0.80

0.035max

0.035max

0.25max

0.25max

0.25max

16Mn(Q345B)

0.12~0.20

0.20~0.55

1.20~1.60

0.035max

0.035max

0.25max

0.25max

0.25max

45Mn2 ( ASTM1345)

0.42~0.49

0.17~0.37

1.40~1.80

0.035max

0.035max

0.3max

0.3max

0.30max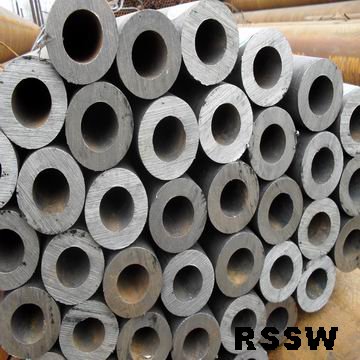 上一篇:CE Certificate alloy seamless steel pipe