ASTM A106 A53 pipe tube

Home >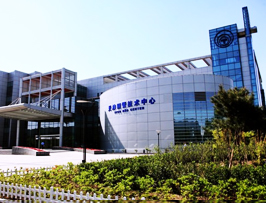 One of the Top 500 enterprises in China foreign trade
QCCO was approved as a member of "China Association for Contracting Projects Abroad "and granted a membership certificate on Sep 28,2005; "Credibility Rating AAA certificate in Foreign Trade" was granted to QCCO by China Shippers' Association

ASTM A106 A53 Seamless steel pipe

1)Standard: ANSI, ASTM, BS, , API, DIN, GB
2)Material: API 5L PSL-1

Standard
GB/BS/ASTM etc.

Grade
API 5L GR. B, X42, X46, X52, X56, X60, X65, X70, Q195, Q215, Q235, Q275, Q345

Diameter
0.8mm-8mm

Length
Less than or equal 12m as standard or fixed.

Application
Water project or contruction and so on.

Packing
Standard export packing, in bundles or as per customer's requirement.

Quality
Strictly as per customer's technique standard.

Delivery time
In 20-45 days after receiving the deposit or the origin L/C

Others
All the production process are made under ISO9001: 2001 strictly

We are OEM manufacture.

We can offer special specification products.

We can offer mill test certifoicate and original production.

Chinese Standard:
SYT 5037-2000 Q195 Q235 Q215
GB/T 8162 10# 15# 20# Q235 Q275 Q345
GB/T 9711 L175 L210 L245 L290 L320
Amercrican Standard
1. Black and hot-dipped zinc-coated steel tube welded and seamless ASTM-A53
2. Seamless carbon steel tube for high temperature service ASTM-A106
3. Seamless low-carbon and carbon molybdenum steel tube
4. Seamless cold-drawn low-carbon steel heat-exchanger and condenser tube ASTM-A199
5. Seamless cold-drawn intermediate alloy steel heat-exchanger and condenser tube ASTM-A199
6. Seamless medium-carbon steel boiler and super heater tube ASTM-A210
7. Cold-formed welded and seamless carbon steel structural tubing in rounds and shapes ASTM-A500
8. Seamless carbon and alloy steel for mechanical tubing ASTM-519
British Standard
1. Seamless steel tube for mechanical and structural serviceBS6323-8
2. Steel boile and super heater tube BS 3059
3. Seamless steel tube for common service BS 7191
4. Low carbon steel tube BS1717
5. Seamless steel tube for cold proceses BS 6323-4
German Standard
1. Heat-resisting seamless steel tube DIN17175
2. Cold drawn or cold rolled precision seamless steel tube DIN2391
3. Seamless steel tube for structural application DIN 2393
4. Seamless steel tube for special service DIN 1629
5. Steel tube for liquid service DIN EN 10208
Japanese Standard
1. Alloy steel for mechanical tubing JIS G3441
2. Carbon steel for structural tubing JIS G 3444
3. Carbon steel for mechanical tubing JIS G 3445
4. Carbon steel for pressure tubing JIS G 3454
5. Carbon steel boiler and heat-exchanger tube JIS G3461
6. Steel tube for important application JIS G3465
7. Steel tube for iron tower JIS G3474
8. Seamless steel tube for drilling purposes JIS G3465
9. Steel tube for heating boilers JIS G3467
10. Carbon steel tube for jar-shaped service JIS G3473
11. Steel tube for common service JIS G3464
12. Steel heat-exchanger tube for low temperature service JIS G3464
We will always be there to provide you more than product.