ASTM A106/A53/API 5L Gr.B seamless pipe

Home >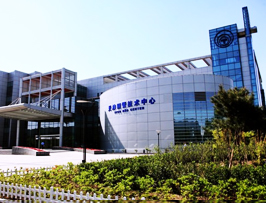 One of the Top 500 enterprises in China foreign trade
QCCO was approved as a member of "China Association for Contracting Projects Abroad "and granted a membership certificate on Sep 28,2005; "Credibility Rating AAA certificate in Foreign Trade" was granted to QCCO by China Shippers' Association

Goods: Seamless pipe
O.D.: 13.7-406.4mm
W.T.: 2-16mm
Material standard: ASTM A53/A106 API 5L Gr.B/DIN and so on
Shandong Runhe Tube Industry Co., Ltd is located in the east development zone of Zhucheng City, Shandong Province, P. R. China.
We are a professional manufacturer of carbon steel seamless pipes. Owing to high quality, competitive prices and good service, our products enjoy great popularity both at home and abroad. The details are as follows:
Alloy pipe
|
spiral steel pipe
|
Galvanized steel pipe
|
Oil pipeline
|Goods: Seamless pipe
Material standard: ASTM A106/ A53 / A179/ A192/ API 5L/ API 5CT Gr. B X42 / DIN 1629 /2448/ 17175/ St. 37/ St 45.8/ St. 52/ JIS and so on
O. D.: 1/4-16 (13.7mm-406.4mm)
W.T.: 2mm - 16mm
Length: 5-12M
Yearly capacity: About 200,000 Tons
Use: Our products are widely used in petroleum, natural gas, chemical power and so on.
Casing Pipe
|
Seamless pipe
|
If you have any inquiry for above products, please just give us your detailed overall requirements and we will be pleased to quote you our best prices.
上一篇:Alloy Steel Galvanized Pipe