Large diameter seamless pipeline

Home >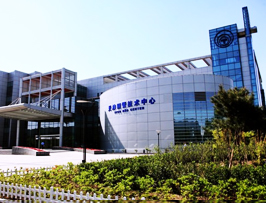 One of the Top 500 enterprises in China foreign trade
QCCO was approved as a member of "China Association for Contracting Projects Abroad "and granted a membership certificate on Sep 28,2005; "Credibility Rating AAA certificate in Foreign Trade" was granted to QCCO by China Shippers' Association

Large-diameter seamless pipeline
O.D:6-1473mm thk:1-220mm
standard:DIN ASTM
length:various
,
Large-diameter seamless pipeline
Large-diameter thick-walled stainless steel-pipeline, OD: 406-Φ1473mm, Thick-walled: 30-220mm, They are made of carbon steel, alloy steel. Their representative steel are 106B106CP12P22P91P92WB3620G12Cx1M0VG and so on. The standard of steel-pipeline are ASME SA-106ASME SA-335GB5310 and so on. They mainly used in thermal power, nuclear power, petrochemical and other projects.
Welded steel Pipe
Casing Pipe
|
Seamless pipe
|
Drill pipe
||
We will work with esteemed corporation to save you time and money to get the large market background with excellent reputation for both of us, meanwhile, we have been working with freight forwarders who assist you with your export requirements safely, timely and accurately.
Look forward to your inquiry about steel pipes and thanks for your kind reading.S235JRG2C
上一篇:ASTM and API seamless steel tube