API 45K Carbon Steel Weld Neck Flange

Home >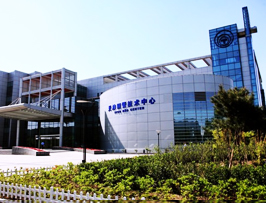 One of the Top 500 enterprises in China foreign trade
QCCO was approved as a member of "China Association for Contracting Projects Abroad "and granted a membership certificate on Sep 28,2005; "Credibility Rating AAA certificate in Foreign Trade" was granted to QCCO by China Shippers' Association

Standard API Spec 6A, 6B welding neck steel flanges present some exciting fluid dynamic problems when connected to complete bore valves or flow lines. When bolted downstream onto flanges of full bore gear, these weld neck flanges present a restrictive shoulder inside the flow bore. Rapidly moving fluids will practical experience turbulence upon contacting this shoulder, premature failure of equipment may outcome.
Weld Neck flange
Flange steel type
and strength
Matching steel pipe size
schedule and strength

O.D.

I.D.
O.A.L.
2-3/8 1.689 4.31 Carbon Steel 45K 2 in. Sch. 160 45K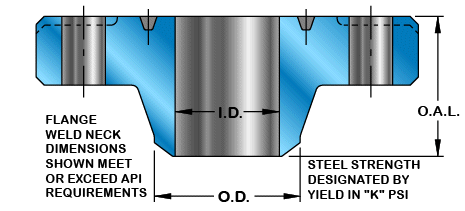 To stop erosion problems welding neck pipe flanges may have a particular entrance opening bevel, or they might have complete bores and particular weld necks which may or may not be compatible with industrial pipe sizes. API 6A will not specify full bore 6B welding neck flanges, so makers must utilize 60K yield strength material for these flanges as they would for complete bore integral pipe flanges. See illustrations below.